Outreach Parent Support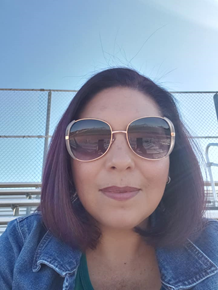 Phone: 805-495-2118 Ext 104
Email:
Degrees and Certifications:
Carmen Escalante
The best part of my role as the Outreach Assistant for Glenwood is: Helping parents and students.
My Goal for this year is: For all parents and students to get to know me.
What will I do to achieve it:
Welcome families to the school and introduce myself.
Adding them to my WhatsApp account
What support do I need to achieve it?
Having the teachers introduce me to parents that need assistance.
I start every year with the kinder families so they can get to know me, beginning with the start of the school year. I want all families to feel supported and to feel they are a valuable part of the Glenwood School community.