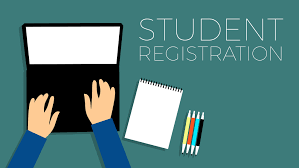 3 step registration process:
1. Counselors present in social science/science classes (teachers please plan for approximately 40 minutes).
2. Students complete course request form with parent/guardian signature and input course requests on Q Connect. *required*
3. Students meet with counselors through their English class. Teachers will bring their class to counseling office at designated times on schedule.
Registration Forms (return to NP counselor during your registration appointment).
Rising Sophomores Reg. Form Rising Sophomores Presentation Rising Sophomores Parent Presentation
Rising Juniors Registration Form Rising Juniors Presentation Rising Juniors Parent Presentation
Rising Seniors Registration Form Rising Seniors Presentation Rising Seniors Parent Presentation
Current Grade 8 Students:
Rising Freshmen Registration Information
Rising Freshmen Registration Form