Important Information
Thank you to everyone who helped make our Silent Auction, and raffle, a huge success for our school! We appreciate every hour and dollar given to help support our sweet school.

We wish you all a lovely Fall Break! 🍂
Your PTA
As a Parent Teacher Association (PTA), our mission is to support the school, the staff, and, most importantly, the students and communities we serve. We are a volunteer ran, non-profit organization and with your support, we make our school a better place for students! We work hard to help enrich each school year for our students and staff.
2023-2024

Association Meeting Dates

August 30, 8:20am

September 28, 8:20am

January 25, 8:20am

March 28, 8:20am (Board Elections)

May 23, 8:20am

*Zoom is available for anyone who can't be in-person.

Meetings are hosted in the MPR.
"Alone we can do so little, together we can do so much." -Helen Keller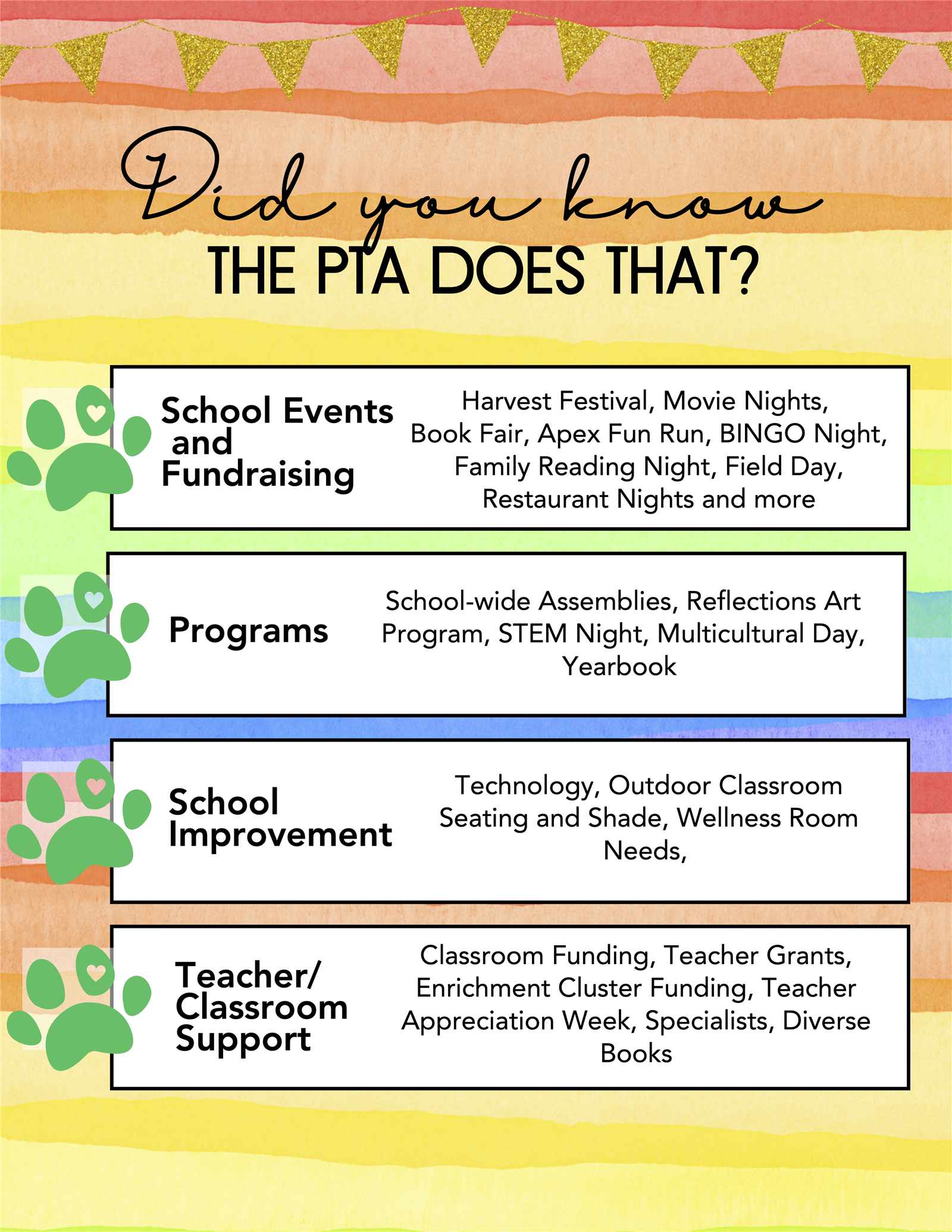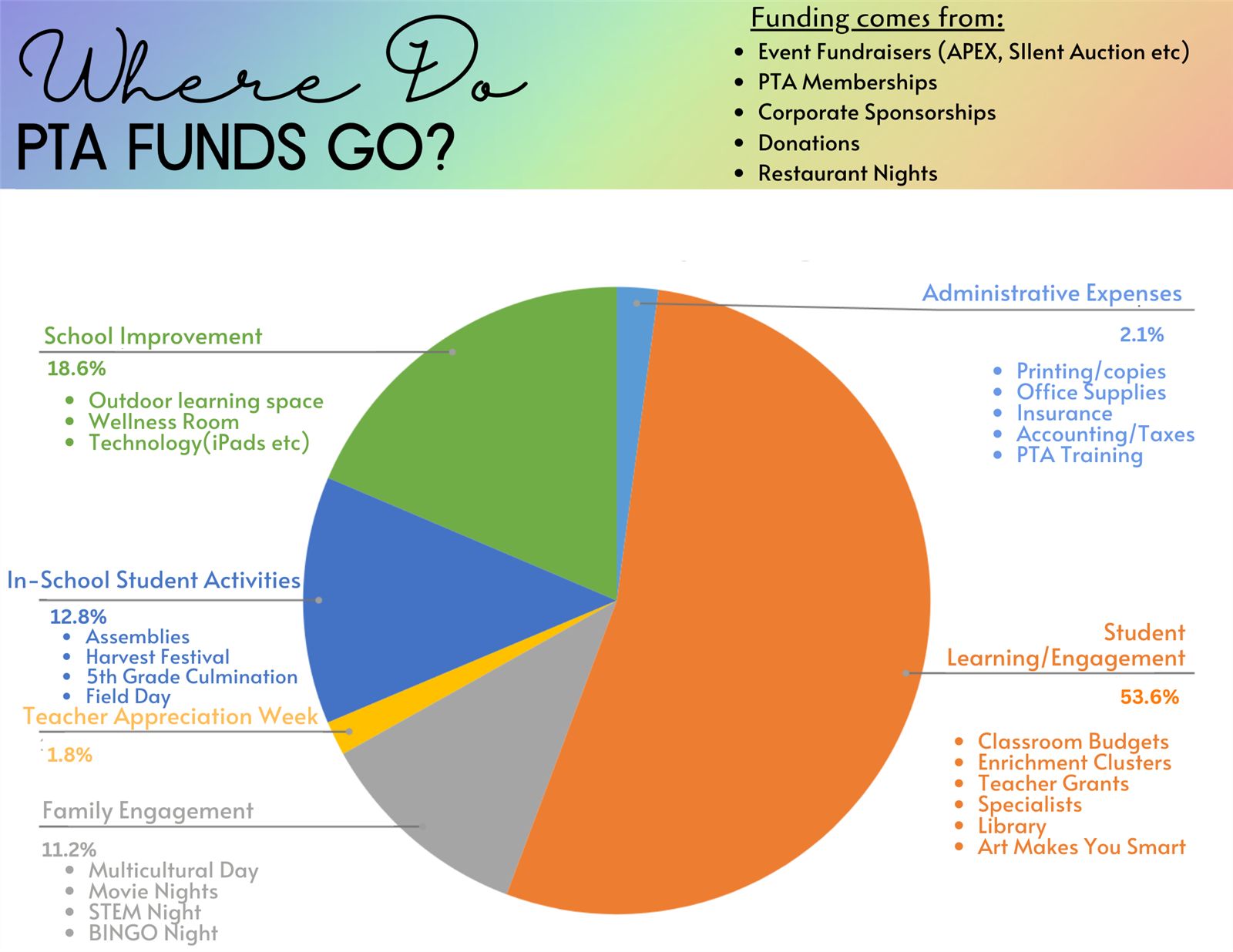 2023-2024 PTA Board

Alison Charnow, President

Mandy Pollak, Vice-President

Vanessa Kahner, VP of Membership

Kristina Gray, Secretary

Shabana Mather, Treasurer

Caitlin Gregory, Historian

Allison Murphy, Parliamentarian

Marie Edney, Auditor
We Can't Do It Without You!
Many hands make light work and we can't do it all without our Cub community coming together!

To give our students and staff a year full of support and enriching experiences, it takes more than the PTA board to make it happen (we are a small group of busy parents - we know you understand busy!) - so we'd love your help in making this year a great one for our Cubs! It takes a village, friends. We have various opportunities to help support our school; whether it be a year-long project you want to be involved in or you can help a random hour or two here and there - it all helps and is appreciated. 💚

If you want to help at any of the PTA-hosted events, please look for Sign-Up Genius links in the weekly emailed newsletter and the monthly PTA newsletter as needed. If you'd like to find out how you can help with random tasks -big or small - we'd love for you to email us.

If even 25% of parents, guardians, even grandparents, were able to volunteer for small tasks, it would help so much in being able to provide the experiences we all feel our kids deserve.
Items We Can Always Use:

Extra classroom supplies to have on hand for our amazing staff (dry erase markers, Kleenex, colored pencils, crayons, glue sticks - any of the basics!)
Easy-to-grab snacks and drinks to have available for all staff in their lounge as they sail through their busy days

Please email us to coordinate!
Email us at acaciapta@gmail.com
Keep informed about PTA happenings by checking the bi-weekly digital newsletters, your child's backpack for flyers, watching for posters around school, and checking the marquee in front of the office.